WordPress plugin, theme, and layout developers, and the brains behind Aspen Grove Studios and Divi Space, have committed to sponsoring Web3 WP in the launch of their Wapuu NFT experiment. The Aspen Grove Studios team is all about making code-less web design that is easy, fast, and looks amazing.
Their design work sets them apart and includes the most popular eCommerce child themes and layout packs ever created for Divi. You can find their work on display on hundreds of thousands of websites.
As we started planning the Wapuu digital swag for Web3 WP, we wanted it to be fun, creative, and look amazing. It was important that it stayed true to the original design but took the beloved character to places it has yet to explore. The artists at Aspen Grove Studios and their sister company, Divi Space delivered big time!
Each piece is like it comes from a toy box that takes Wapuu on a journey from rock-n-roll concerts and motorcycle clubs to underwater adventures and the wild west. The Wapuu NFT collection is not only a fun way for us to experiment with digital contracts, but we believe it could change the way we interact at conferences. We are excited to share the project on the Git repository for others to use and experiment with.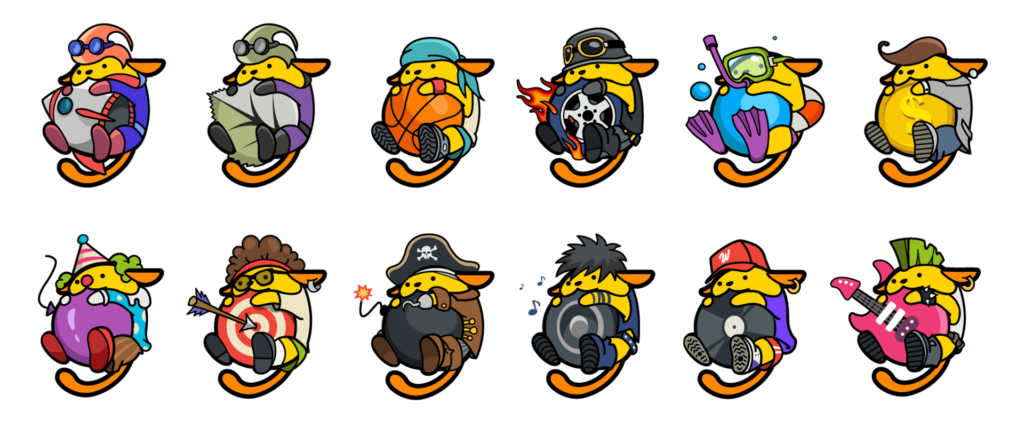 With Aspen Grove Studios founders experience as WordCamp organizers, speakers, and longtime WordPress community members, we couldn't more excited to have their support as we explore new technologies. Their branded Wapuu's are available in the special edition collection and come with 1-year memberships to their services.
To learn more about how you can get involved join our mailing list, email us, leave a comment, or follow us on Twitter – DMs are open.