Education and learning through experimentation is one of the key reasons we launched Web3 WP. That is why we couldn't be more thrilled to add LifterLMS to our list of Founding Sponsors. LifterLMS is a complete course-building learning management system solution for WordPress.
LifterLMS exists to lift up others through education. Their core product is available free in the WordPress repository. It is incredibly powerful and great for course building, membership, gamification, and more.
LifterLMS is making free distributed learning available to tens of thousands of users. The Web3 WP community project is another way they are giving back. Their contribution allows us to build, share, and provide educational resources to the WordPress community.
As one of the Web3 WP sponsors, LifterLMS added their very own Wapuu to the special edition collection. Meet LifterDude!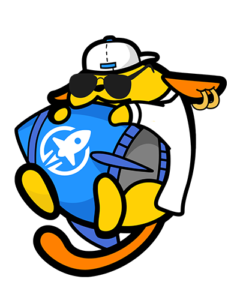 The lucky minter of LifterDude will not only get a really awesome-looking Wapuu, the collector will also be treated to 1 year of premium service for free.
LifterDude represents freedom, the core benefit of LifterLMS.

Chris Badgett
Web3 technologies are showing up in all kinds of products and services but it is still out of reach for most WordPress users. We want to lower the barrier to entry. Our Wapuu NFT project was built to help introduce smart contracts to the community in a fun way. We are looking at how things like NFTs and POAPs can be used to shape and grow:
In-person events (WordCamps, Meetups, etc.)
Virtual summits
Bridge the gap for hybrid events
Online communities
Rewarding community contribution and participation
And, much more
Contributions from sponsors like LifterLMS allow us to make all our code and learnings available to the WordPress community.
Join Our Learning Community
We want to make Web3 available to everyone. First, when you mint a Wapuu, you are helping expand the project. If you're just looking to learn more, all our resources are being made available for free. Join the discussion on Discord, follow us on Twitter, and join our mailing list. Finally, sponsorships are open. Add a Wapuu to the collection and be a part of growing the community. Help us shape the future of the internet and provide more free resources.